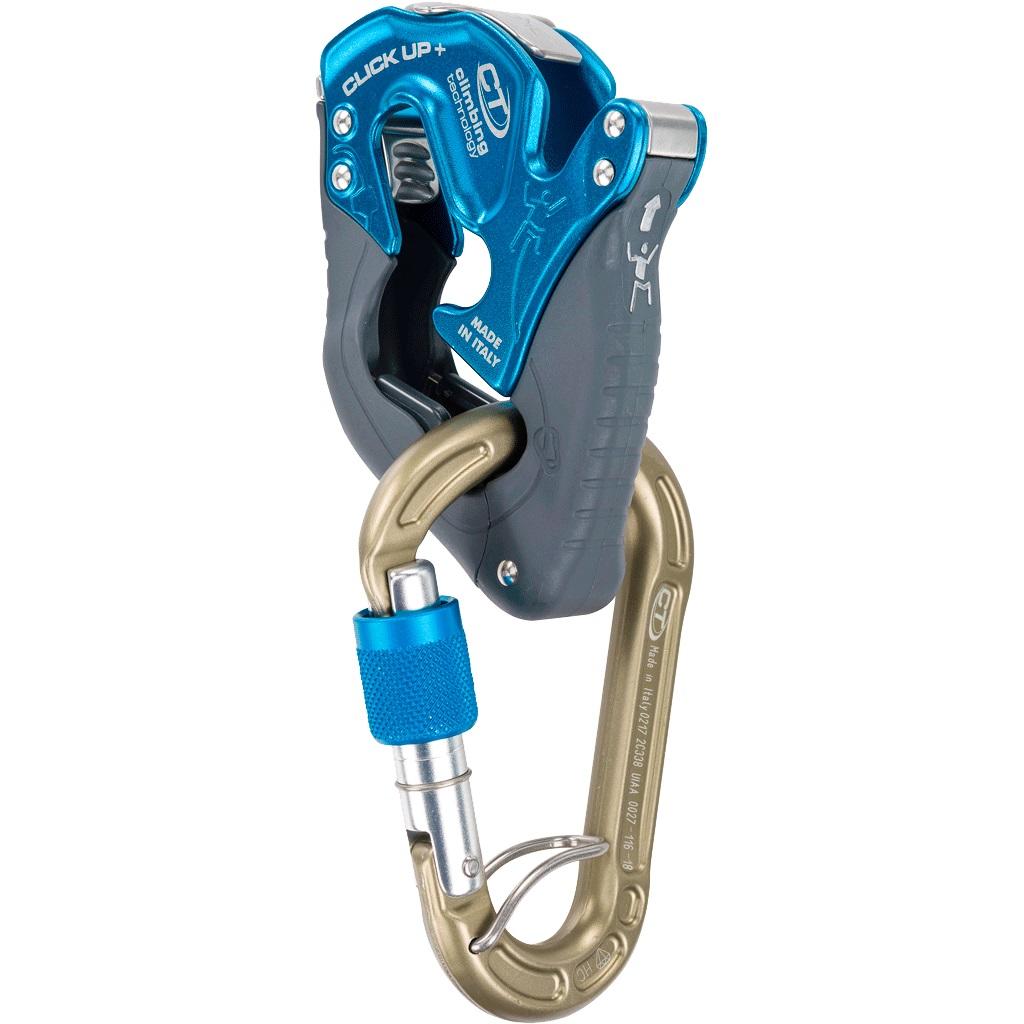 Climbing Technology Click Up +
The CLICK UP + is an innovative manual braking belay device, evolution of the well-established CLICK UP model, that has become one of the most trusted belay devices on the market.
Designed specifically for indoor and crag climbing, it can be used with all dynamic single ropes in the 8.5 to 11 mm range. Lightweight and compact, it allows for belaying a leader or a top-roping climber.